Advantages
All participants will get the opportunity for international recognition and promotion of their organisations internationally.
Facilities will be given to organisations to interact with foreign participants and extend their work internationally.
Participants will learn and gain experience from international exposure.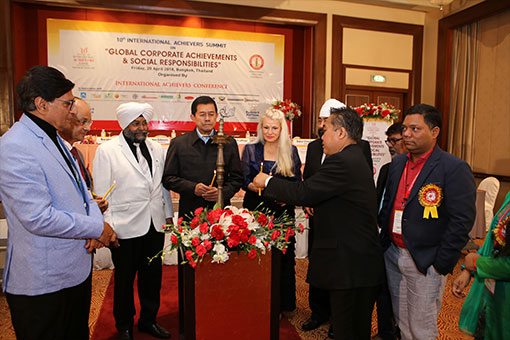 Photos of Summit
H.E. Khun Korn Dabbaransi, Former Deputy Prime Minister of Thailand  inaugurated the lamp at the 10th International Achievers Summit- Bangkok, (Thailand)
View All
Award Categories

Promotes and encourages commendable achievements from all over the country. The Forum regularly organises national and international level seminars with the help of its members to promote socially responsible business practice and sustainable development in economic as well as social front in India.

Suggestions

Send us your feedback and suggestions using the Contact Form.