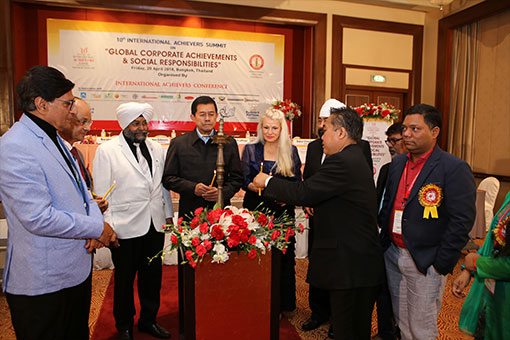 Photos of Summit
Dr. Murali Manohar Joshi, Former Union Minister & other VIPs sitting on dias at International Achiever's Summit.
View All
Award Categories

Promotes and encourages commendable achievements from all over the country. The Forum regularly organises national and international level seminars with the help of its members to promote socially responsible business practice and sustainable development in economic as well as social front in India.

Suggestions

Send us your feedback and suggestions using the Contact Form.